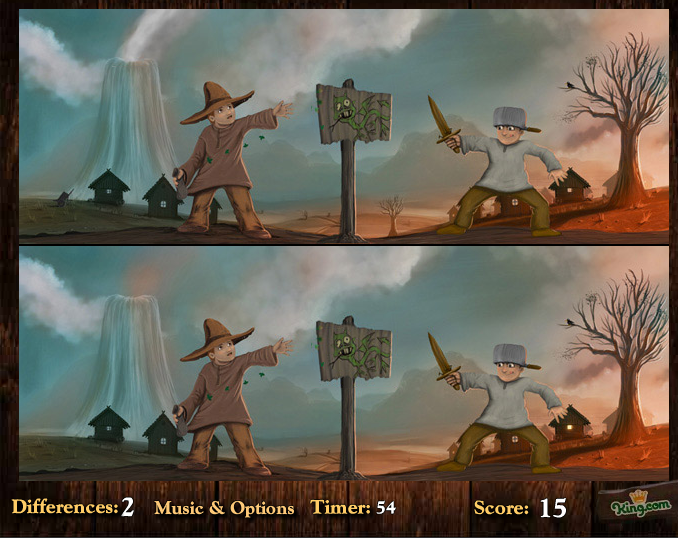 dis is hw my user lewks liek in ruenscape adn battleon zomg u paly?!?!
Part of the Difference Games series, the Dragon and the Wizard is based on Gandalf the Grey lookalike, Indiana Jones, and Eldest and you must spot the differences in the beautiful art game.
NOTE: I use smiley faces because rating through numbers require statistical mathematics which I really hate. :) - Good! :( - Bad :| - Depends/Neutral
Graphics :)
Like all Difference Games, this features nifty graphics and the expression of Gandalf and the young kids are priceless. Its cuteness with its explicit details are fantastic.
Gameplay :(
Like all Difference Games, you spot the difference. This includes a timer so if you do not finish it before time runs out, you have to do an extra picture to spot which is usually a laughable one. The differences can be small and big and you need to have a careful eye. The problem with all Difference games are that the graphics IS the gameplay (Also the reason why graphics come first instead of gameplay in this review). It's like an art exhibition but with gameplay embedded into it. The differences sometimes can be the same even played thrice. The code has some major issues on the timer too and it hinders its replayability. The gameplay itself is an obstacle for people who like to see art.
Sound :(
The music is subpar due to it trying to follow the storyline. It's a very short loop and gets tedious very fast. Personally,
"Journey of the Sorcerer" a.k.a The Hitchhiker's Guide to the Galaxy TV Theme Song
actually does the job much better with its mellow starting and heroic chorus. It's also appropriately named.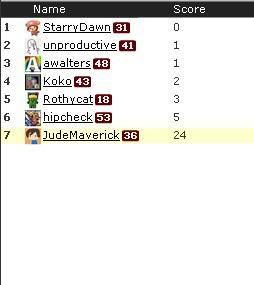 i pwn
Overall :
| It's artistically awesome and articulate in its emotion. However, this game does not deserve badges due to its inclined nature on art instead of gameplay. If you're into art, go ahead and play this game. If not, play something else.